As an Ocean Planet, Water Keeps Everything Functioning!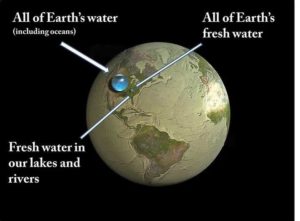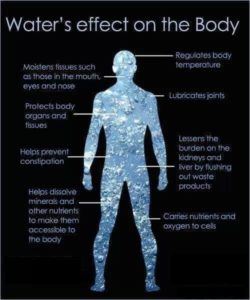 Discover Water and The Role of Water in Our Lives on Project WET's new web portal here.
What is a Watershed, Anyway? – Check out this map!
Every inch of the United States is part of a watershed! Each color represents a different watershed in our country.  A watershed is all of the land area, including the living and non-living things, that drains to one stream, river or lake. Learn more about this map here.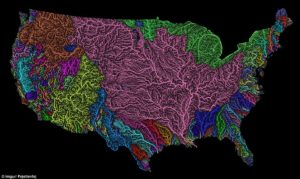 Water Quality Monitoring -that's a mouthful! What's it mean?
One of the service learning activities we get to do is testing our waters to see how healthy they are! We do a handful of test in total, they are turbidity, dissolved oxygen, temperature, fecal coliform, pH, nitrates, and BOD. What do all these even mean? Here is a great introduction into the different tests we do to test water quality!
What is it like to to Water Quality Monitoring?  Check out these WQ Instructional Videos, one for each WQ Test!  Thanks to our project partner, South Sound GREEN, for making them!
How are nutrients affecting Puget Sound and where are they coming from?  Read this article from the Encyclopedia of Puget Sound from University of Washington to learn all about it!
Some of the equations we use for testing water quality can be difficult, here is some good practice!
A student from Washington Virtual Academy made this fun video while in in our water quality program! Thank you so much Isaiah!!
Puget Sound Starts Here – If you are interested in how to help keep your watershed clean, here are some action videos made by Pierce County Conservation District and Transect Films:
The Secret Life of Rivers – Check out this new 3D animation about the ecology of stream beds from USFWS! These "hyporheic zones" are where steam water percolates down into the stream bed, mixes with groundwater, and reemerges to join the surface water. The hyporheic zone is so important to watershed health because it helps to cool, filter, and cleanse streams.
Driveway & Street Runoff – Here is a short animation from NOAA that shows how driveway and lawn runoff contributes to water pollution and health of aquatic life.
Littering – Another short animation from NOAA that illustrates how a single piece of litter can multiply and make its way back to you.